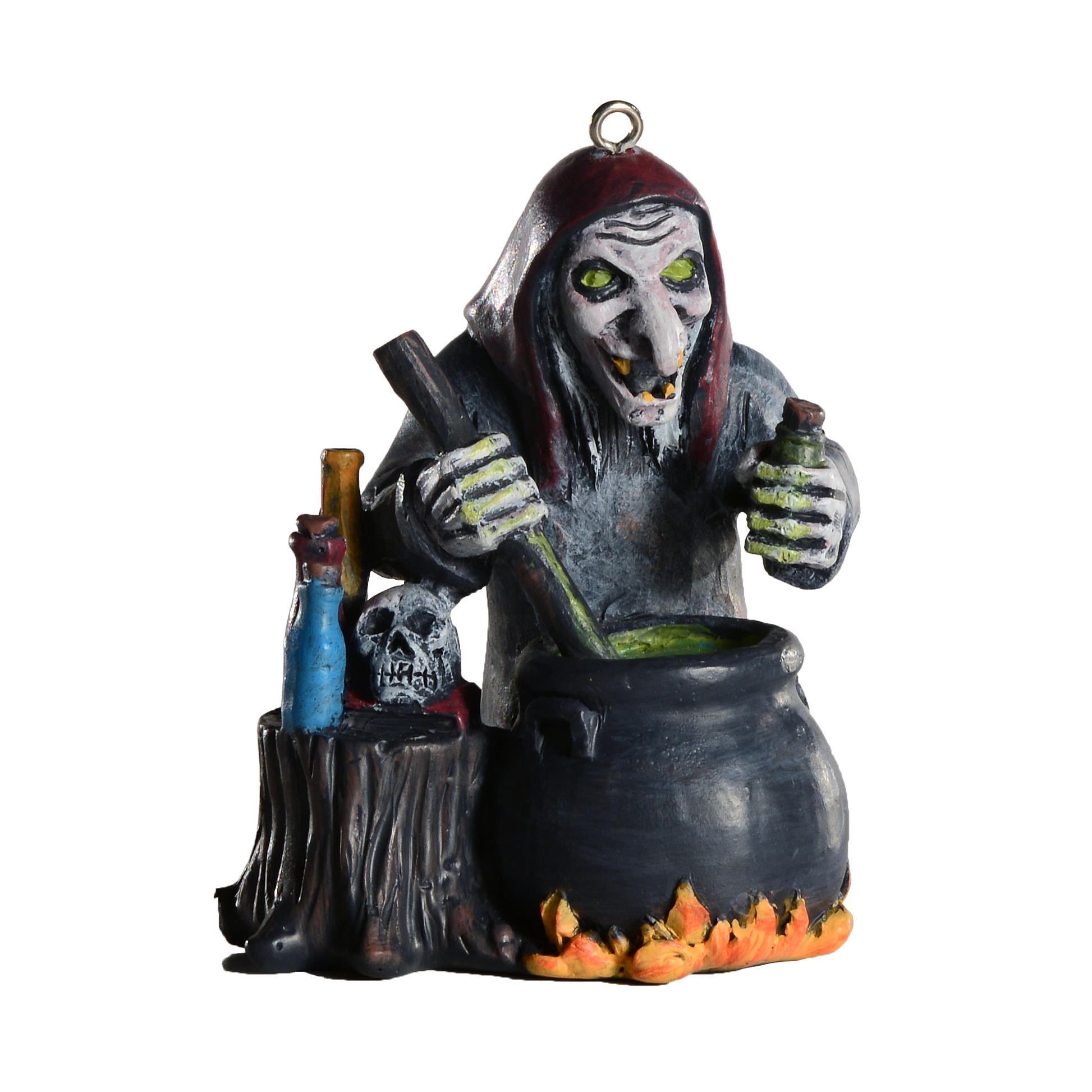 Hubble bubble, toil and trouble- whatever this nasty-looking witch has got brewing in her cauldron, it's certainly not Christmas punch! Her cackling visage makes the perfect addition to any spooky tree, but make sure you don't drink anything she offers you.
—————–
Linnea Quigley is one of the world's most famous and sexiest Scream Queens of all time, named as such in numerous publications across the globe. Barbara Linnea Quigley was born in Davenport, Iowa to Heath and Dorothy Quigley. Her Mother was a homemaker and her Father a noted psychologist and chiropractor. After moving with her family to Los Angeles in the late 1970s, the petite Linnea began working at a Jack Lalanne Spa. There she was encouraged to try modeling and acting. She soon began getting small parts in commercials and B-movies, such as STONE COLD DEAD and WHEELER. Her breakout role was in THE RETURN OF THE LIVING DEAD, which went on to become a cult classic and established her firmly as "Queen of the Bs". Her reign is supreme with such films as SORORITY BABES IN THE SLIMEBALL BOWL-O-RAMA and NIGHT OF THE DEMONS.
Several years ago, Linnea moved to Florida to be closer to her parents, who settled there after her father retired. She is a devoted animal rights advocate and also leads a strict vegan lifestyle. Linnea continues to appear in and produce films. She also makes special appearance at Horror Conventions around the globe, where she is a fan favorite. She has written two books about her life in the B-movie industry, BIO & CHAINSAW, in 1992 and I'M SCREAMING AS FAST AS I CAN in 1995. After more than more than 200 films, Linnea Quigley is still our favorite 'Scream Queen".
Sale price
$13.99
Regular price
Dimensions: 2.5 in x 2.25 in x 3 in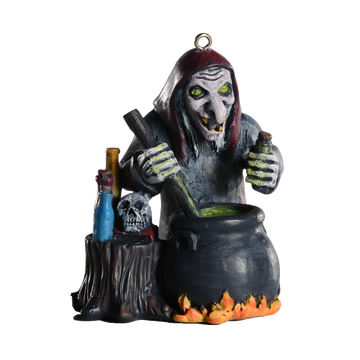 Witch
Sale price
$13.99
Regular price