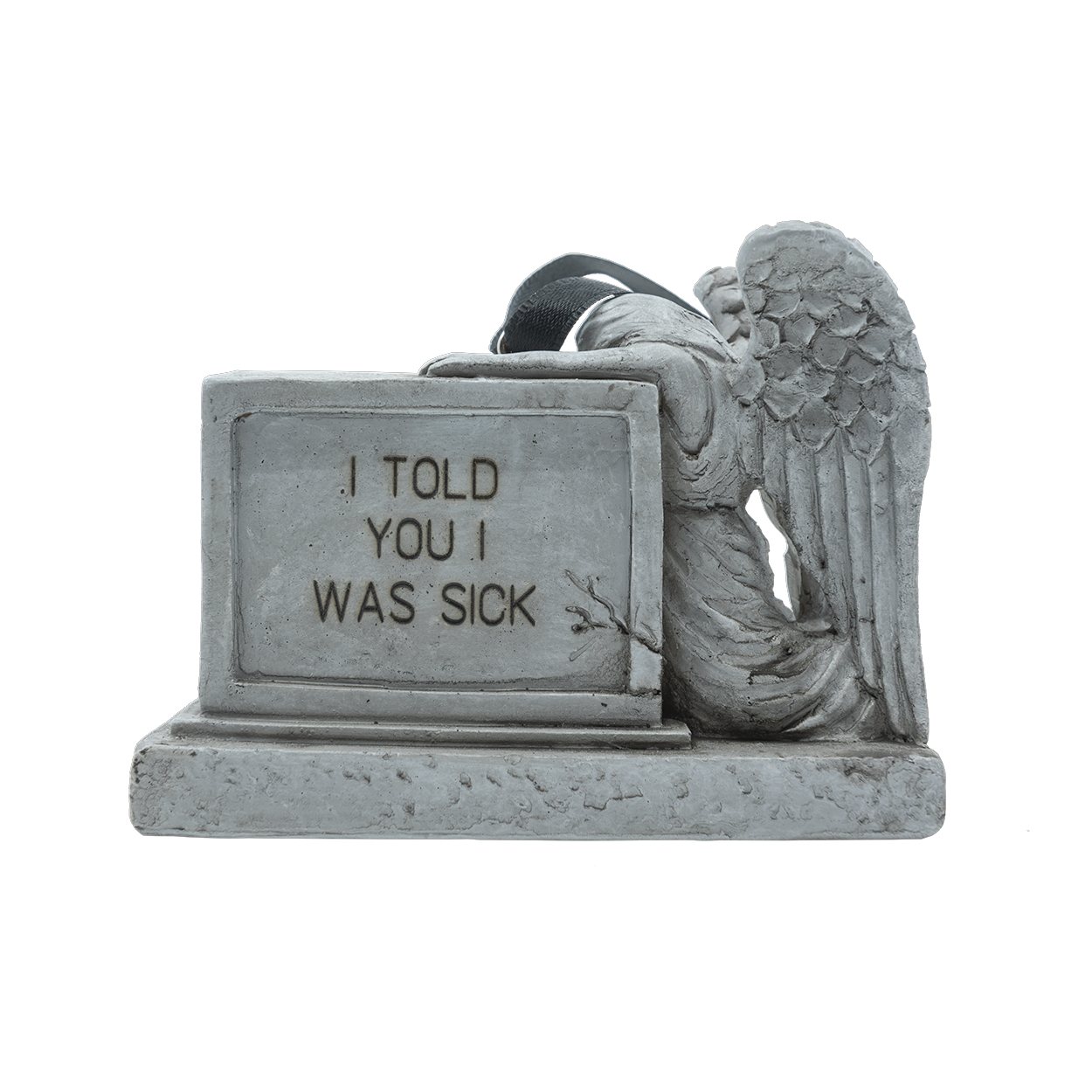 Tombstone: I Told You I Was Sick
A little dark humor never killed anyone, right? Or did it? These morbidly comedic tombstones give a new meaning to the phrase: "that joke is dead."
The Horrornaments Tombstones are perfect for true dark humor enthusiasts. Each ornament comes complete with its own unique message, sure to get a laugh out of even the grimmest of Scrooges. Add some humor to your HAUNTING decor.
*Ornament comes bubble wrapped with no black collectors box.
Sale price
$14.99
Regular price
Dimensions: 3.25 in x 1.5 in x 2.5 in